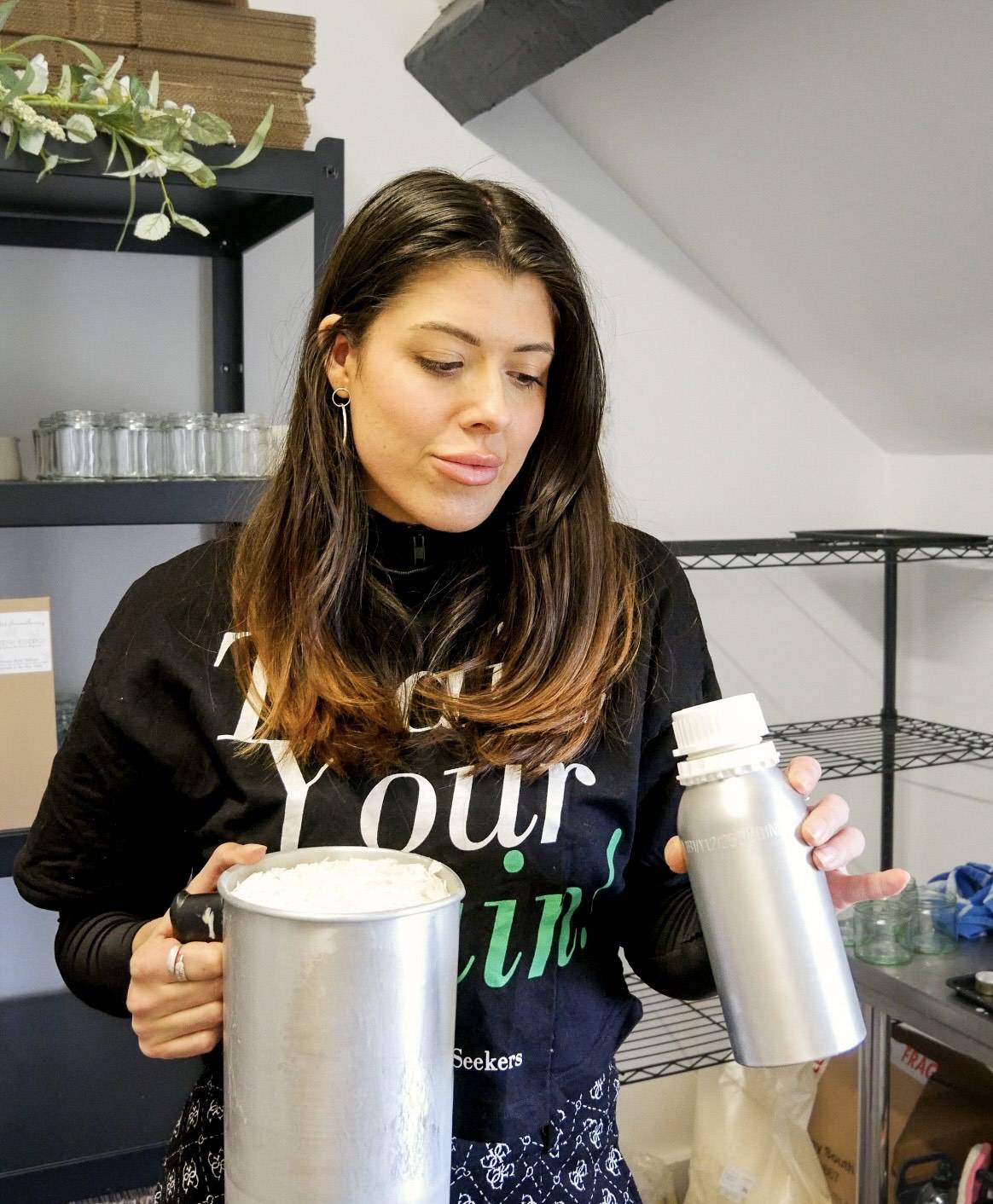 Welcome to Tyler Aromatherapy, where magic happens through the power of essential oils. I'm Ellie, the heart and soul behind this well being brand. As the creator and maker, I pour my love and passion into every product, crafting them with utmost care in the serene embrace of the breathtaking Wye Valley.
My journey began as a qualified Midwife, where I witnessed firsthand the remarkable effects of aromatherapy in lifting spirits and fostering relaxation. It ignited a fire within me, igniting my desire to share the incredible benefits of essential oils with the world. With an extensive knowledge of these precious oils—from their origins and extraction methods to their captivating scents and therapeutic qualities—I embarked on a mission to create something truly special.
While I have been creating candles for quite some time, it was in April 2021 that Tyler Aromatherapy officially graced the world with its presence. Amidst the sea of candle brands, we stand apart, guided by a steadfast commitment to sustainability. Our candles exclusively embrace the soothing embrace of sustainable soy wax, ensuring a clean, soot-free burn that is both vegan-friendly and cruelty-free. No compromises here—only the purest blend of essential oils grace our scents, allowing nature's aromatic wonders to weave their magic around you.
Beyond the captivating fragrances, we hold a deep reverence for our planet. Embracing sustainability is at the very core of our philosophy. Each candle finds its home in recycled, recyclable, or reusable jars, as we strive to reduce our environmental footprint. Even our labels join the eco-friendly revolution, crafted from recycled paper.
Above all, my greatest aspiration is to create moments of self-care and well-being in your life. Tyler Aromatherapy exists to be your partner in serenity, infusing your surroundings with tranquility and nurturing your soul. Each product is an invitation to pause, breathe, and indulge in a moment of bliss. As you experience the transformative power of our offerings, I hope they bring you the same joy and peace they have brought to my own life.
Welcome to our world of sensory delight. Discover the magic of Tyler Aromatherapy, and let our mood-changing candles transport you to a realm of pure tranquility and rejuvenation.
Award Winning Wellness Brand
Tyler Aromatherapy was honored to be crowned as the Start-up Brand of the Year. It was a moment of sheer elation and validation for our commitment to excellence. As I stood before the judges, sharing my passion for our creations, their hearts were captivated by the profound therapeutic benefits our mood candles bring. The recognition reinforced our belief that the power of aromatherapy, carefully harnessed in every flickering flame, has the ability to touch lives and create meaningful moments of solace and serenity. This accolade serves as a testament to our unwavering dedication, and it fuels our resolve to continue crafting enchanting products that nurture the body, mind, and spirit.